THE INFLUENCE OF STARTER CULTURE OF LACTIC- ACID BACTERIA AND BIFID BACTERIA OVER THE SANITARY- HYGENIC, SENSOR AND PHYSICAL – CHEMICAL INDICATORS ON THE RE – BOILED – SMOKED DURABLE SAUSAGE
Dijana Indzhelieva

Katja Velkova-Jorgova

Darko Andronikov

Aco Kuzelov

Faculty of Agriculture
Abstract
The objective of this research was to study the influence of the lactic-acid bacteria and bifid bacteria over the growth of the sanitary indicator bacteria E.coli during the process of draining of the boiled-smoked durable sausage. The influence of these starter cultures was also examined over the physical, chemical and sensor indicator of the final product Two types of starter cultures were used for the experiment:: monoculture В. longum (B2) and combined culture in relation  В. longum (B2) : L. plantarum (L6) -  2 : 1. For the study of their influence over the technological process and the qualitative features of the product, 10 kg sample of boiled-smoked durable sausage "Burgas" was produced. The obtained results are the basis for conclusion that the starter cultures repress the development of the E.coli from the start of the production of the boiled-smoked sausage and increase the sanitary-hygienic indicators of the final product. They also contribute to the formation of the sensor characteristics of the sausage and speed the reaching of the standard values of the physical chemical indicators.
Key words: meat products, starter cultures, lactic acid bacteria, bifidobacteria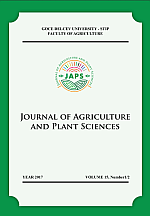 How to Cite
INDZHELIEVA, Dijana et al. THE INFLUENCE OF STARTER CULTURE OF LACTIC- ACID BACTERIA AND BIFID BACTERIA OVER THE SANITARY- HYGENIC, SENSOR AND PHYSICAL – CHEMICAL INDICATORS ON THE RE – BOILED – SMOKED DURABLE SAUSAGE.
Journal of Agriculture and Plant Sciences
, [S.l.], v. 15, n. 1/2, p. 81-88, dec. 2017. ISSN 2545-4455. Available at: <
http://js.ugd.edu.mk/index.php/YFA/article/view/1922
>. Date accessed: 17 july 2019.