THE IMPACT OF THE ESSENCE OF QUALITY ON INCREASING MOTIVATION AS A KAY TOOL IN THE FAMILY BUSINESS
Mirjana Doneva

Elinica Sofijanova
Keywords:
quality, product, motivation, business, manager, employee
Abstract
Family businesses are usually long-term oriented or based on the founder's vision that the business he creates will live for many years and provide jobs and livelihoods for family members. The formation and development of family businesses is influenced by many factors such as socio-cultural changes society, economic trends, the development of technology, as well as the political situation of the country in which the business operates.
The family business as a complex and dual system is made up of family and business. Family members are part of the business and they are involved in the system of tasks, but at the same time they are part of the family system. intend to transfer the business to their offspring.
If quality work implies correct and correctly performed work, then one feels motivated by the employees, developing individual abilities and skills incorporated in the family business.
Downloads
Download data is not yet available.
References
Kordić, B., Pajević, D. (2007), Opšta psihologijasa socijalnom psihologijom;
Lakhal, L., Pasin, F., Limam, M., Quality managementpractices and their impact on performance, International Journal of Quality& Reliability Management, бр.23, Јуни, 2006;
Maguad, Ph. D. Ben, Krone, Ph. D. Robert, Managing for Quality in Higher Education, A Systems Perspective, 2012;
Automotive Quality Systems Handbook, David Hoyle, 1ро издание, 2000, Butterworth-Heinemann Ltd;
Трајко Мицески, Штип, 2009 год., "Менаџмент" (интерен авторизиран материјал);
http://www.naijaonlinebiz.com/factors-to-consider-when-starting-a-small-business/
www.napag.mk/wp/
http://www.sbdcmichigan.org/wp-content/uploads/2014/01/Guide-to-Starting-and-Operating-a-SmallBusiness-2014v2.pdf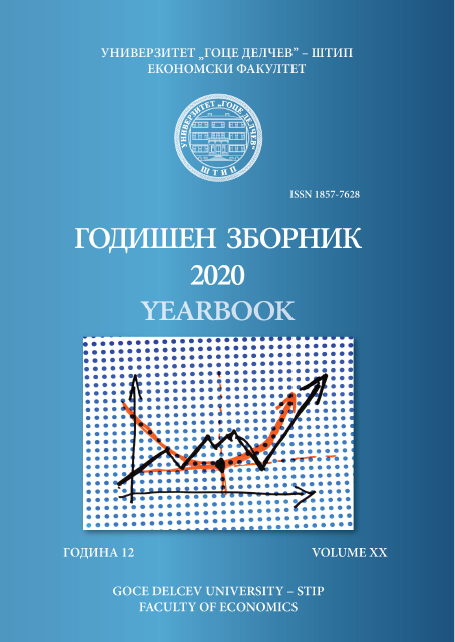 Section
Management and Business