EXPERT SYSTEM APPLICATION IN SUPPORT OF AUTOMATED ECG DIAGNOSIS
Roman Golubovski

Gjorgji Markoski
Abstract
An expert system (ES) is software that uses a knowledge base of human expertise for problem solving, or clarify uncertainties where normally one or more human experts would need to be consulted. Expert systems are commonly used in a specific problem domain, and traditionaly are application subfield of artificial intelligence (AI). Expert systems may or may not have learning components, and are based on the propositional logic. One of the fundamental implementation areas is the medical diagnostics, specifically the automated ECG diagnostics since the ECG morphology is completely determined. The proposed ES relies on the standard 12-lead ECG set of relevant voltage deflections and time segments and intervals. Preliminary testing on ECG records show accuracy consistent with diagnostic opinions of expert cardiologists.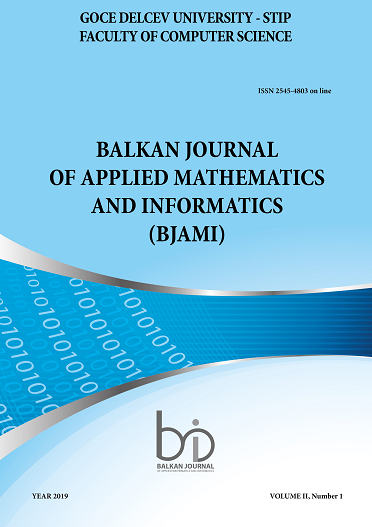 How to Cite
GOLUBOVSKI, Roman; MARKOSKI, Gjorgji. EXPERT SYSTEM APPLICATION IN SUPPORT OF AUTOMATED ECG DIAGNOSIS.
Balkan Journal of Applied Mathematics and Informatics
, [S.l.], v. 2, n. 1, p. 29-38, june 2019. Available at: <
http://js.ugd.edu.mk/index.php/bjami/article/view/2768
>. Date accessed: 28 jan. 2020.