THE PARTIAL BRONZE CANDELABRUM FROM THE SKOPJE FORTRESS
Igor Kuzmanoski

Museum of the City of Skopje, Macedonia
Abstract
It has been 50 years since preventive archaeological excavations took place on the territory of Skopje Fortress in 1967, taken over due to the damage that occurred at this site after the 1963 catastrophic earthquake in Skopje. The material of these excavations is now stored in the depots of the Museum of the city of Skopje and some of these findings are already known to the general public through their partial exposure during the past years. With this jubilee, in 2017 the Museum organized an exhibition that again reviewed the discovered material, this time presented integrally and where some less known and interesting findings were shown. Among them, there was also an extremely rare item, part of a bronze candelabrum, which has not yet been scientifically processed and published. This small and unique object is not interesting only from the point of its rarity, but also, according to the available analogies, because of its dating in the Early Byzantine period, which in the context of finding on the territory of the Skopje Fortress, may also require a redefinition of the chronological stratification of this complex site.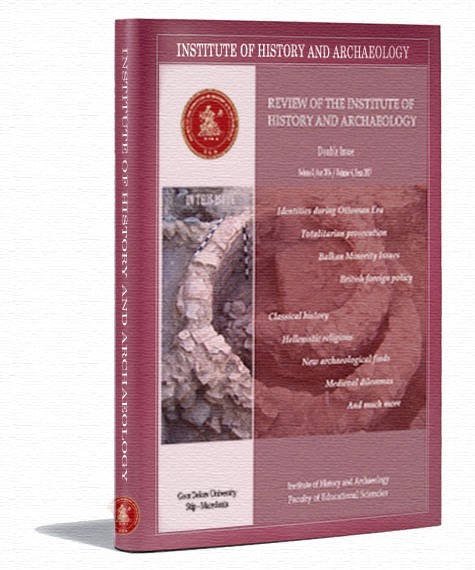 How to Cite
KUZMANOSKI, Igor. THE PARTIAL BRONZE CANDELABRUM FROM THE SKOPJE FORTRESS.
Review of the Institute of History and Archaeology
, [S.l.], v. 4, n. 1, p. 71-79, apr. 2017. ISSN 2671-3152. Available at: <
http://js.ugd.edu.mk/index.php/riha/article/view/3017
>. Date accessed: 16 july 2020.