Optimization models for scheduling in kindergarten and healthcare centers
Aleksandra Stojanova

Mirjana Kocaleva

Computer Science Faculty, Goce Delcev University, Stip, Republic of Macedonia

Natasha Stojkovikj

Dusan Bikov

Marija Ljubenovska

Savetka Zdravevska

Biljana Zlatanovska

Marija Miteva

Limonka Koceva Lazarova
Keywords:
kindergartens, healthcare services, job shop scheduling, genetic algorithm
Abstract
Kindergartens and day care centers face with a problem when the employees should be organized throughout the working day, or only partially included in a certain period of the day. It is necessary to make a schedule of employees in the kindergartens or in a day care center for children. Our aim make an optimization model to deal with the large number of children and employees. This problem can be extended to problem for healthcare services for elderly people.
Downloads
Download data is not yet available.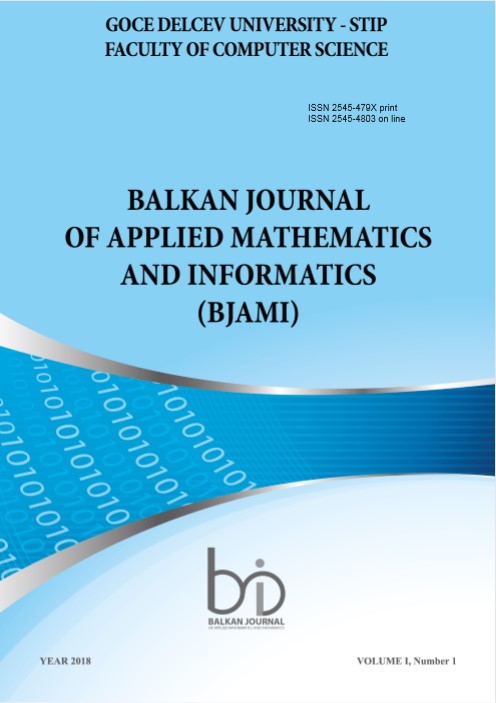 How to Cite
Stojanova, A., Kocaleva, M., Stojkovikj, N., Bikov, D., Ljubenovska, M., Zdravevska, S., Zlatanovska, B., Miteva, M., & Koceva Lazarova, L. (2018). Optimization models for scheduling in kindergarten and healthcare centers. Balkan Journal of Applied Mathematics and Informatics, 1(1), 65-71. Retrieved from https://js.ugd.edu.mk/index.php/bjami/article/view/2223