THE IMPACT OF AUGMENTED REALITY IN ARCHITECTURAL DESIGN
Aleksandar Boris Krstev

Angela Velkova Krstev
Keywords:
Augmented reality, design process, ARCHITECTURAL DESIGN, innovation, technology
Abstract
The health system is a complex system that includes organizations, people, institutions that want to promote, maintain, and restore physical health. In the world, and in our country, the delivery of health care is changing very fast. Although advances in medical techniques and technologies have led to a faster understanding of diseases and their treatment, the efficacy, safety, and cost-effectiveness of health care have relatively improved. Many studies develop design theories and hospital planning methods to adapt them to future changes by designing for flexibility, scalability, and scalability, as well as the open-air approach to the design and design process. But only a few of these studies have applied these strategies in practice over time. Research documents the evolutionary processes of hospitals and illustrates the changes needed for the spatial environment, advances in medical technology, the transformation of social health norms, and adaptive standards for health policy. Augmented reality has built a platform that allows brands to offer unique and more accessible digital experiences, providing memorable moments for consumers. One of the main reasons that retail brands invest in the development of this technology lies in the idea of enabling consumers to make better and more informative product decisions. The merging of these interoperability structures between technology on the one hand and architecture on the other hand provides a systematic pre-solution for making the right decision when designing and investing in capital and socially useful buildings.
Downloads
Download data is not yet available.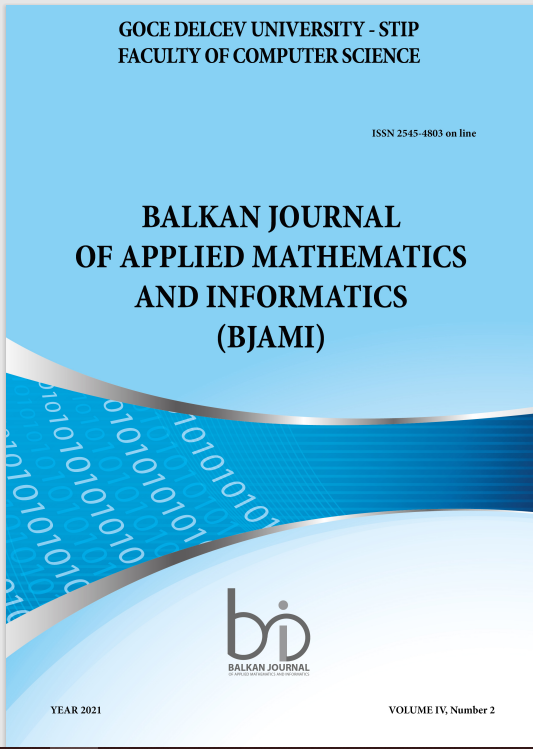 How to Cite
Krstev, A. B., & Velkova Krstev, A. (2021). THE IMPACT OF AUGMENTED REALITY IN ARCHITECTURAL DESIGN. Balkan Journal of Applied Mathematics and Informatics, 4(2), 33-40. Retrieved from https://js.ugd.edu.mk/index.php/bjami/article/view/4474