Bitcoin Schemes- inovation or a threat to Financial Stability?
Abstract
A virtual currency can be defined as a type of unregulated, digital money, which is issued and usually controlled by its developers, and used and accepted among the members of a specific virtual community. The recent developments in widely spread internet and data mining activities, highlighted the issue of accepting and using virtual currencies for different purposes, including, buying commodities or services, saving, as well as converting into real currencies, such as US dollars, euro or other currencies.
One of the most controversial and the most advanced virtual currency scheme to date is the one so-called Bitcoin, designed and implemented by the Japanese programmer Satoshi Nakamoto in 2009. Although  the use of Bitcoin  might have positive impact on  financial innovation and the provision of additional payment alternatives to consumers, it also might increase the risks in financial payments, exchange rates of  real currencies, as well as increase the possibility of money laundering, using them for illegal deeds.
Therefore , the purpose of this paper to clarify the main characteristic of Bitcoin, and analyze its positive aspects as well as the threats that may occur to the modern world economy , in case the usage of this money , significantly increases .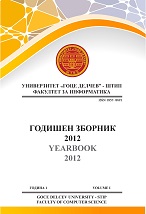 How to Cite
MADZOVA, Violeta. Bitcoin Schemes- inovation or a threat to Financial Stability?.
Yearbook - Faculty of Computer Science
, [S.l.], v. 1, n. 1, p. pp. 221-231, apr. 2013. ISSN 1857- 8691. Available at: <
http://js.ugd.edu.mk/index.php/YFCS/article/view/35
>. Date accessed: 22 feb. 2020.