AN OVERVIEW OF IMAGE RECOGNITION AND REAL-TIME OBJECT DETECTION
Mirjana Kocaleva

Computer Science Faculty, Goce Delcev University, Stip, Republic of Macedonia

Saso Koceski
Keywords:
object recognition, deep learning, CNN, YOLO, annotation
Abstract
Nowadays neural networks, deep learning and computer vision give us the best solutions for many problems in Artificial intelligence such as image recognition, speech recognition, natural language processing, price and load forecasting, healthcare, marketing, recommendation systems, etc. This paper presents an overview of research in the field of image recognition done in recent years. First an outline of object recognition and deep learning methodologies are given. Then are explained convolutional neural networks as architecture for deep learning.  In addition, image annotation techniques and tools are evaluated, in order to choose those with the best performance and accuracy. At the end are discussed the frameworks for real-time object detection in prospect of our research.
Downloads
Download data is not yet available.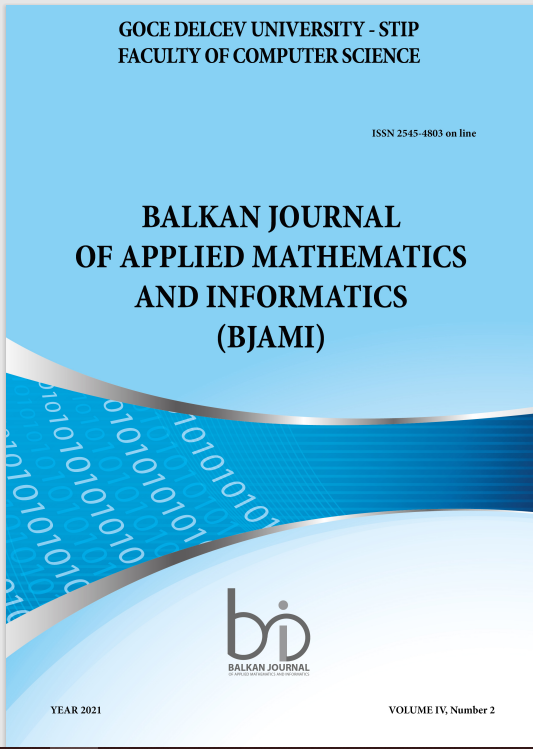 How to Cite
Kocaleva, M., & Koceski, S. (2021). AN OVERVIEW OF IMAGE RECOGNITION AND REAL-TIME OBJECT DETECTION. Balkan Journal of Applied Mathematics and Informatics, 4(2), 41-50. Retrieved from https://js.ugd.edu.mk/index.php/bjami/article/view/4377