PROPER RECRUITMENT OF CANDIDATES AS A FACTOR FOR EFFECTIVE OPERATION OF ORGANIZATIONS
Stanislava Kuzmanova

Trajko Micevski
Keywords:
personnel, attraction, management, competitiveness, performance, results
Abstract
Proper recruitment of candidates points to the recruitment of quality personnel who will be essential factors for the successful operation of the organizational system.
As a good worker is rare, valuable, difficult to find and difficult to replace, organizations need to find methods that better attract this type of worker to fill their jobs]. Hiring is a way of filling vacancies in an organization by recruiting.
So recruiting is the process of finding and hiring the best qualified candidates. That is, recruitment is the sum of those management activities aimed at attracting, developing and maintaining effective staff in the company. This is achieved through a series of individual activities related to planning, recruiting, selection, performance appraisal, training and development and employment.The paper, through theoretical elaboration, spreadsheets, and appropriate calculations, presents the results of a multi-company recruitment process survey showing that no adequate recruitment criteria are used and that comprehensive recruitment is not implemented.
Downloads
Download data is not yet available.
References
Bahtijarević-Šiber, F. (1999), Management ljudskih potencijala; Golden marketing Zagreb, Zagreb;
Buble, M. (2006), Menadžment; Ekonomski fakultet Split, Split;
Business Dictionary, Recruitment, http://www.businessdictionary.com/definition/recruitment.html;
Dessler, G. (2005), Human Resource Management: 10th edn, Prentice Hall Inc., New Jersey, USA;
Gatewood, R., Field, H., Barrick, M. (2008), Human Resource Selection, 6th ed.; Cengage/South-Western: Mason, OH, USA;
Gatewood, Robert D., Feild, Hubert, S., Barrick Murray, R. (2008), Human resource selection: Thomson Learnin Inc, USA;
Hull, E., Jackson, K., Dick, J. (2011), Requirements Engineering, 3rd ed.; Springer: London, UK;
Mahapatro, B. Bhusan (2010), Human resource management: New Age International(P) Ltd. Pubishers, New Delhi;
Pržulj, Ž., Vemić-Đurković, J.(2010), Determination of competitive advantage from the perspective of non-material resources of companies, Montenegrin Journal of Economics, N0 11, Vol. VI, ISSN 1800-5845, UDC 33 (51), Ekonomska laboratorija za istraživanje tranzicije, Nikšić, Crna Gora;
University of Missouri System, Search Committee Training, https://collaborate.umsystem.edu/sites/hrpublic/documents/CAREER/CURRENT/TalAcq-SearchCommitteeTraining.pdf#page=22;
Мицески, Трајче (2009), Здравствена статистика и анализа на податоци: Универзитет "Гоце Делчев", Штип;
Мицески, Т. (2009), Менаџмент на човечки ресурси. УГД, Економски факултет – Штип.
Станислава Кузманова, Трајко Мицески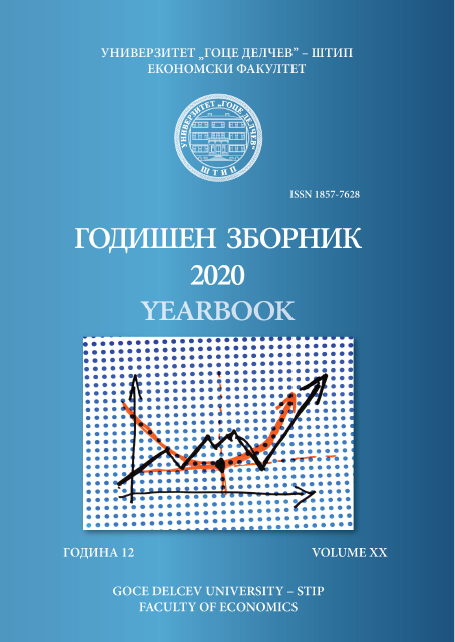 Section
Management and Business