GEOLOGY, PETROLOGY AND THE AGE OF PEGMATITES IN ALINCI LOCALITY (NORTH MACEDONIA)
Keywords:
Alinci, pelagonian metamorphic complex, age determination
Abstract
This paper presents the latest studies on petrographic composition and chemical and geochemical characteristics of metamorphic (alkaline gneisses) and igneous rocks (alkaline syenites) from the locality of Alinci, as well as research related to the age of pegmatitе occurrences in the locality Alinci, with the application of the K/Ar method on the mineral microcline. In terms of the occurrence of minerals, Alinci is a highly exotic locality, with the occurrence of numerous minerals (quartz, albite, microcline, arfvedsonite, augite, titanite, zircon, apatite, magnetite, davidite, macedonite and others). The age of the Alinci pegmatites is determined as the Cretaceous period, and the formation of the pegmatites is the consequence of the partial melting of gneisses and the formation of alkaline syenites during the metamorphic and tectono-magmatic processes, which took place within the Pelagonian metamorphic complex.
Downloads
Download data is not yet available.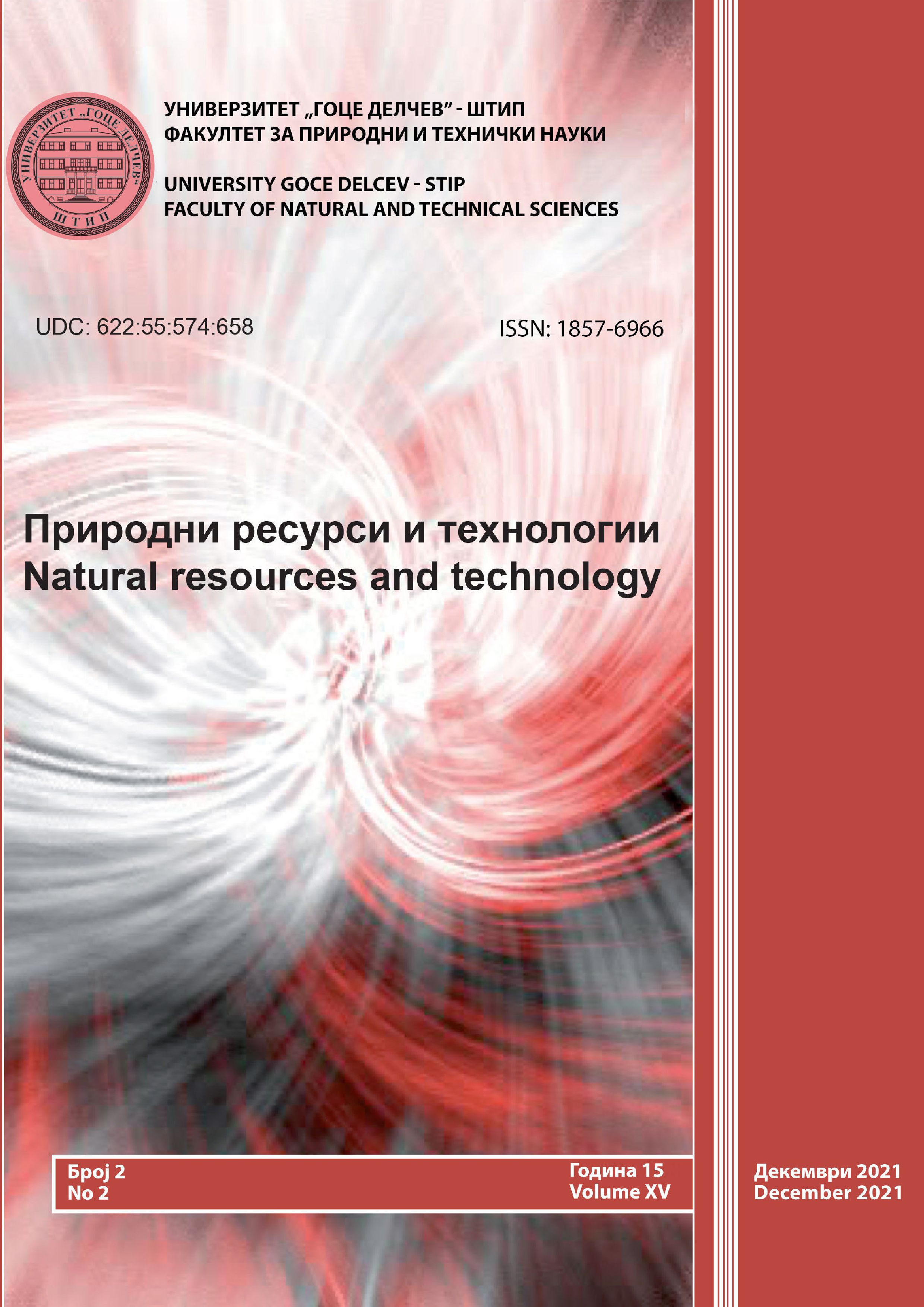 How to Cite
Boev, I., & Bermanec, M. (2021). GEOLOGY, PETROLOGY AND THE AGE OF PEGMATITES IN ALINCI LOCALITY (NORTH MACEDONIA). Natural Resources and Technology, 15(2), 33-41. https://doi.org/10.46763/NRT21152033b