CHEMICAL COMPOSITION OF THE SILVER TETRADRACHMS FROM THE LOCALITY ISAR MARVINCI DETERMINED WITH THE APPLICATION OF THE SEM-EDS METHOD
Keywords:
tetradrachms, Alexander, coinс, SEM-EDS method.
Abstract
This paper presents the research that has been done on the determination of the chemical composition of silver tetradrachms (museum specimens) using the SEM-EDS method. Studies have shown that the chemical composition (Ag, Cl, Fe, Pb) of the tetradrachms from the Isar-Marvinci site is similar to those from Aegean, Pella and Amphipolis. It can be concluded that these are coins that have a very homogeneous chemical composition (Ag; 96.7-98.3 %; Cl; 1.01-1.59 % ; Fe; 0.11-0.31 %; Pb; 0.31-0.58%; Au; 0.16-1.10%)
Downloads
Download data is not yet available.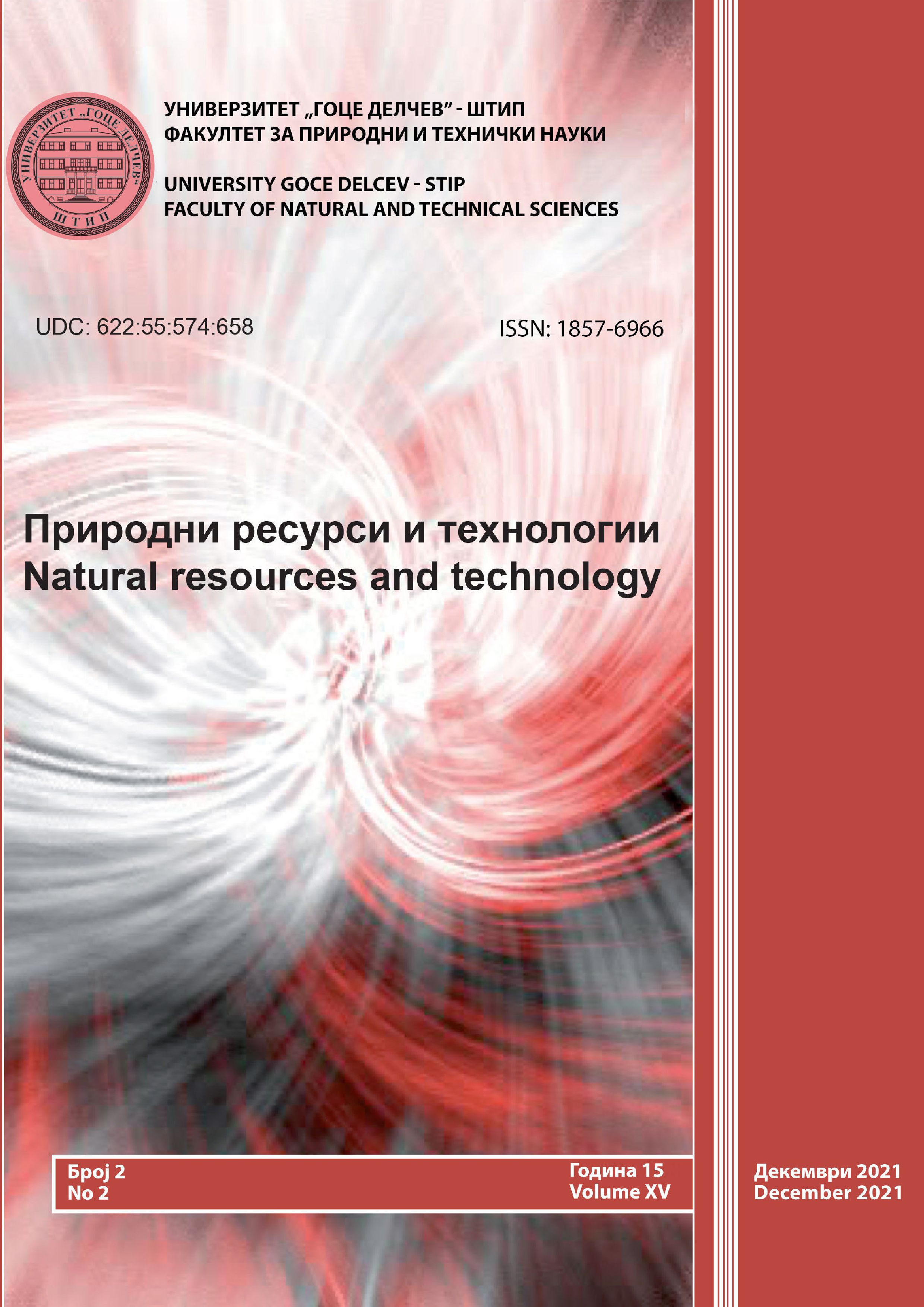 How to Cite
Boev, I. (2021). CHEMICAL COMPOSITION OF THE SILVER TETRADRACHMS FROM THE LOCALITY ISAR MARVINCI DETERMINED WITH THE APPLICATION OF THE SEM-EDS METHOD. Natural Resources and Technology, 15(2), 43-47. https://doi.org/10.46763/NRT21152043b