UNDERGROUND MINING METHOD SELECTION ACCORDING TO NICHOLAS METHODOLOGY
Stojance Mijalkovski

Faculty of Natural and Technical Sciences

Kemajl Zeqiri

Faculty of Geosciences

Zoran Despodov

Faculty of natural and technical sciences

Vancho Adjiski

Faculty of natural and technical sciences
Keywords:
mining method selection, rational selection, Nicholas methodology, mining-geological factors
Abstract
The correct choice of the method of mining is of great importance, because it has a great impact on the total costs in the exploitation of mineral resources. The basic methodology for numerical ranking of mining excavation methods is the Nicholas methodology, according to which mining-geological factors of rock mass are taken into account. This choice of mining method is also called rational mining method selection.
In this paper, the methodology according to Nicholas will be applied for the selection of the method of mining excavation for a specific case, according to which it was obtained that the Cut and Fill mining method is the best ranked.
Downloads
Download data is not yet available.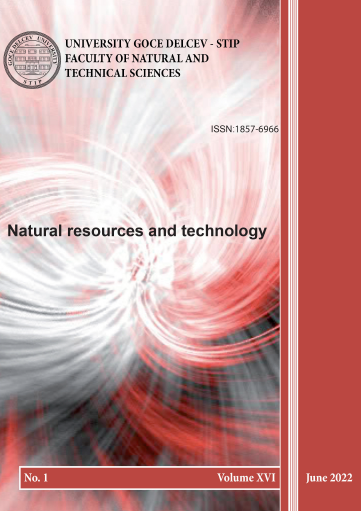 How to Cite
Mijalkovski, S., Zeqiri, K., Despodov, Z., & Adjiski, V. (2022). UNDERGROUND MINING METHOD SELECTION ACCORDING TO NICHOLAS METHODOLOGY. Natural Resources and Technology, 16(1), 5-11. https://doi.org/10.46763/NRT22161005m