PETROGRAPHY OF LAMPROITES FROM THE VILLAGE MRZEN, NORTH MACEDONIA
Keywords:
lamproites, petrography, phenocrystals, idiomorphic
Abstract
The paper presents detailed petrographic research using optical microscopy on lamproite rocks around the village of Mrzen, Northern Macedonia. Detailed microscopic examinations of 5 specimens show that the rocks have typical porphyritic structures and in some places they also show sub-rounded textures with cavities filled with secondary calcite. Phenocrystals that have idiomorphic forms are represented by: olivine, clinopyroxene, orthopyroxene, plagioclase and magnetite. In some places there are changes - alterations in phenocrysts that are represented by: iddingsite, smectite-chlorite-goethite), clay and/or zeolites, and calcite. Microscopic examination shows that they are lamproites.
Downloads
Download data is not yet available.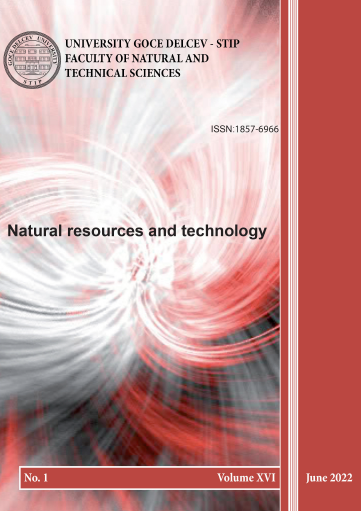 How to Cite
Boev, I. (2022). PETROGRAPHY OF LAMPROITES FROM THE VILLAGE MRZEN, NORTH MACEDONIA. Natural Resources and Technology, 16(1), 35-45. https://doi.org/10.46763/NRT22161035b