LANDSCAPING OF THE STREET NETWORK AND ENVIRONMENTAL PROTECTION IN URBAN INFRASTRUCTURE PLANNING
Vaska Sandeva

Katerina Despot
Keywords:
park, street, green system
Abstract
The street network as an element of the urban planning of the settlements forms the skeleton of the settlement and creates conditions for orientation in the general urban landscape.
The plantations along the streams, for traffic and pedestrian traffic, serve as a means for architectural-planning and spatial organization of the urban territory and are one of the main elements of the "green system.
The connection of squares and streets with the surrounding natural and urban environment can be done when the terrain, the existing high and low vegetation, water surfaces and rock formations are properly designed.
Downloads
Download data is not yet available.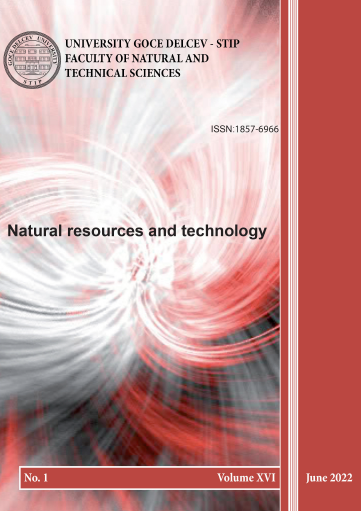 How to Cite
Sandeva, V., & Despot, K. (2022). LANDSCAPING OF THE STREET NETWORK AND ENVIRONMENTAL PROTECTION IN URBAN INFRASTRUCTURE PLANNING. Natural Resources and Technology, 16(1), 97-102. https://doi.org/10.46763/NRT22161097s
Section
Interior and exterior design.