PERSONAL NOISE EXPOSURE ON UNDERGROUND MINING WORKERS
Sashka Arsova Neshevski

Marija Hadzi-Nikolova

Dejan Mirakovski

Nikolinka Doneva

Afrodita Zendelska

Faculty of Natural and Technical Sciences, University "Goce Delcev" Stip, Macedonia
Keywords:
mineral processing, crushing, grinding, hearing loss
Abstract
Nowadays, as result of improvements in technology through higher labour productivity, continuous production methods and operating flexibility, mechanization has also advanced rapidly in open pits and underground mines, as well as, in mineral processing plants. In parallel to this improvement, occupational noise level in the mining industry have shown a noticable increase. Development of modern mechanized operations in mining industry has been considerably decreasing the physical burden of work, but the most undesired and unavoidable by-product of these operations is the higher noise levels.
This paper presents the results of personal noise exposure of workers in mineral processing plant in underground mines.
Downloads
Download data is not yet available.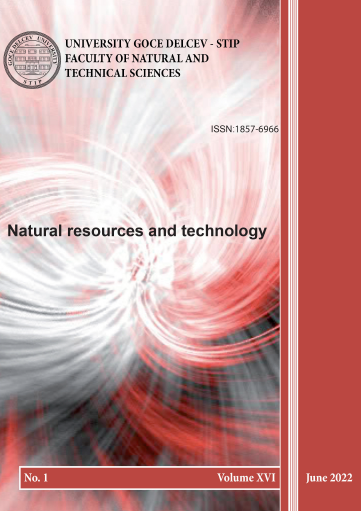 How to Cite
Arsova Neshevski, S., Hadzi-Nikolova, M., Mirakovski, D., Doneva, N., & Zendelska, A. (2022). PERSONAL NOISE EXPOSURE ON UNDERGROUND MINING WORKERS. Natural Resources and Technology, 16(1), 77 - 81. https://doi.org/10.46763/NRT22161077an
Section
Occupational Safety and Health