THE INFLUENCE OF PANDEMIC COUSED BY COVID - 19 VIRUS ON MACEDONIAN ECONOMY
Vesna Georgieva-Svrtinov

Olivera Georgieva-Trajkovska

Emilija Miteva-Kacarski

Blagica Koleva
Keywords:
Covid 19, Macedonian economy, economic consequences
Abstract
The pandemic caused by the virus infection Covid - 19 caused serious economic consequences. This is shown by the fact that 30 million Americans lost their jobs in a short period of time, while the eurozone's GDP fell by 3.8% in the first quarter of 2020 (Eurostat 2020). As a result, governments around the world are implementing a variety of fiscal and monetary measures to mitigate the negative effects, setting relief measures for the population and businesses. Takin into account the openness of our economy, the negative effects can easily spill over from other economies. In addition, with in our economy, consequences can easily spill over from one sector to another, while companies will face reduced liquidity due to reduced production, which in turn will lead to a reduced number of employees, and in the long run cause a decline of gross domestic product.
Downloads
Download data is not yet available.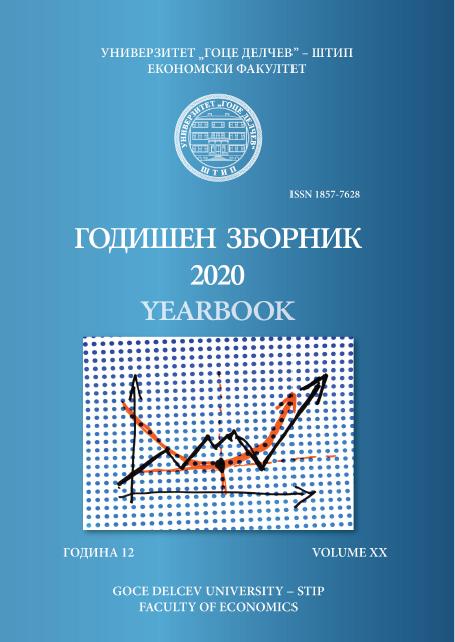 How to Cite
Georgieva-Svrtinov, V., Georgieva-Trajkovska, O., Miteva-Kacarski, E., & Koleva, B. (2020). THE INFLUENCE OF PANDEMIC COUSED BY COVID - 19 VIRUS ON MACEDONIAN ECONOMY. Yearbook - Faculty of Economics, 20(1), 63-70. Retrieved from https://js.ugd.edu.mk/index.php/YFE/article/view/3739
Section
Economics (Microeconomics, Macroeconomics, International Economics)